BarCamp Orlando Spring 2010
April 3rd was my first BarCamp Orlando – a free event run by the community and for the community. These occur throughout north America. Anyone can give a presentation on anything, but often they are about technology, publishing content, or social media. Due to sponsors, the event came with a free t-shirt and hot lunch (which was a great pasta buffet). You are asked to contribute in some way, helping with presentations or cleanup are obvious ways.
It was held in downtown Orlando, near the public library, at Slingapour's, One Eyed Jacks, and Gibson Guitar Center.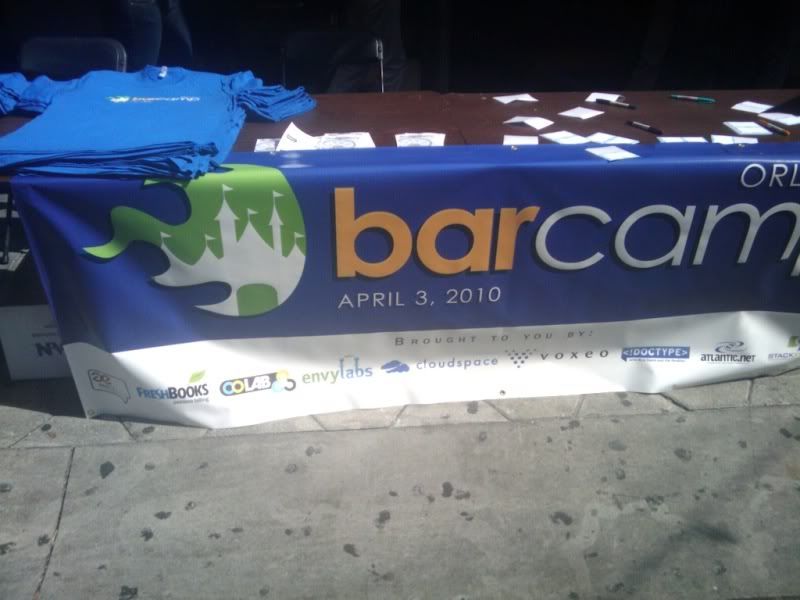 Check-in Desk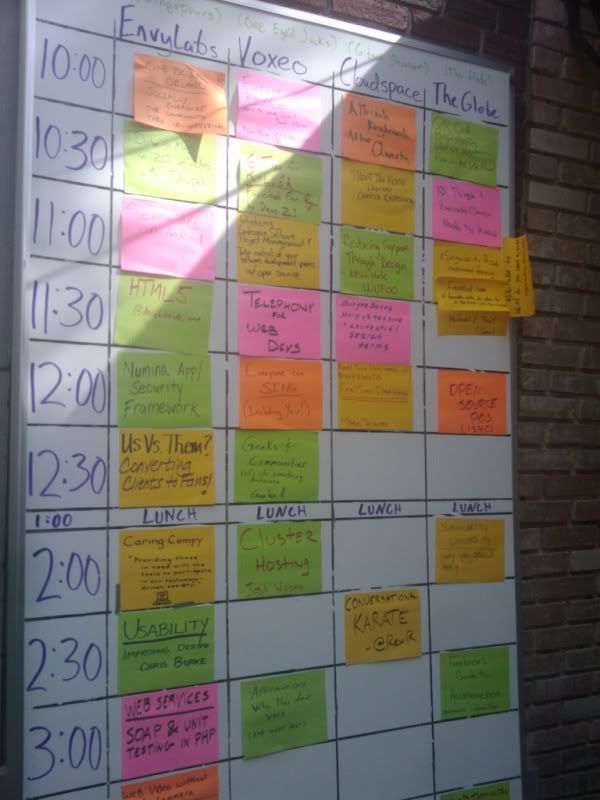 Schedule Board
I attended the following sessions:
The GoWalla API
- A brief overview of the GoWalla API calls, which are limited to read-only access to the location based service.
HTML 5
- Discussed the doctype, HTML differences, new audio and video tags, etc.
Singularity U
- Conducted by a friend of mine, BJ Price, this session discussed the experience of being selected to attend this unique learning opportunity.
BJ Price discussing Singularity U
New Media Discussion
Free forum discussion about new media and news & video publishing.
Video without Cameras
- Discussed xtranormal – a web site that allows you to easily map text to animated characters and their vocal recitation.
You can relive the experience through the hastag'ed Twitter posts.
Syndicated 2010-04-04 04:16:51 from Keith Barrett Online » Technology