Minecraft and Gnome Shell
If you are running Minecraft on Linux with Gnome 3 then you might have noticed that it doesn't integrate well into Gnome Shell as you can see in these screenshots: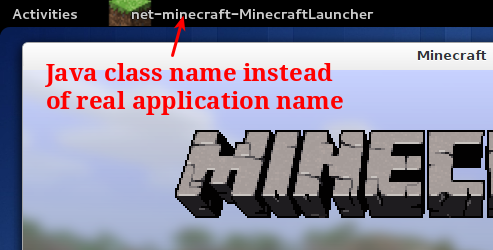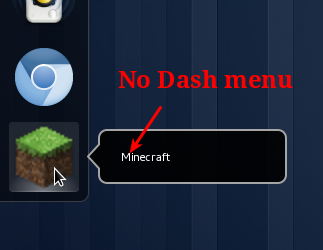 So instead of having a nice application name like Minecraft Gnome Shell displays the Java class name. This is not really a problem of Minecraft but more a problem of bad Linux integration of Java applications in general. In Gnome 2 and other desktop environments this application name wasn't really important but since Gnome 3 it is crucial to have a valid application name because the Dash (The dock of Gnome Shell) uses it to connect the running application with its application launcher. And that's another problem: Minecraft doesn't create an application launcher. It only provides a JAR file you have to run somehow. And because this launcher doesn't exist and it can't be connected to the running application because of the bad application name you don't get the usual menu in the Dash to add Minecraft to your favorites.
All this can't be tolerated and must be fixed. In this article I will explain how.
Continue reading "Minecraft and Gnome Shell"